Vol. 32 No. 1 (2023): TRAVEL AND TOURISM: NAVIGATING CHANGES AND CHALLENGES IN A POST-PANDEMIC WORLD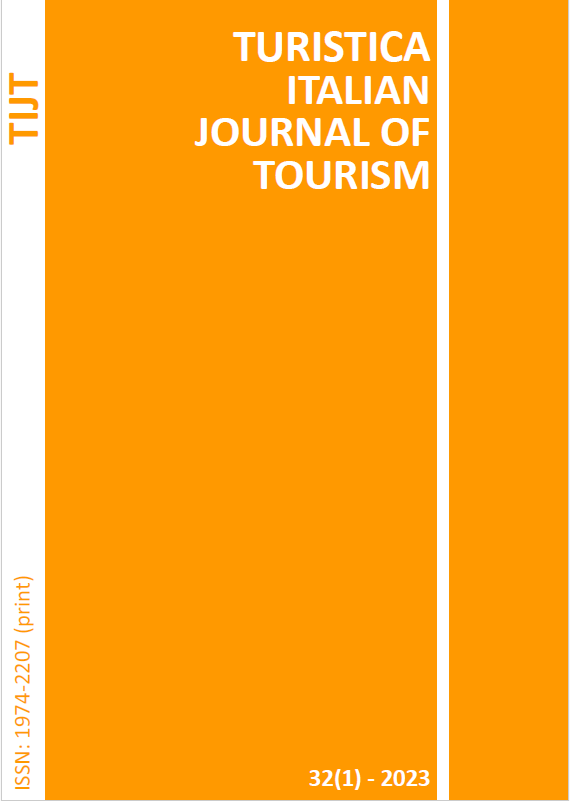 Resilience frameworks in tourism studies: a literature review.
Improving tourism resilience through Cultural Routes. An exploratory analysis of the Italian case "Via Francigena".
Authenticity in Historical Art Cities according to the Resilience orientation.
Evaluating Sustainable Tourism: A Composite Index for European Destinations.
Measuring proximity tourism in Spain during the pandemic. An Origin-Destination Matrix approach.
A regenerative tourism approach for the development of marginalised areas. Insights from two best practices in Southern Italy.
The influence of socio-demographic factors on feelings of attachment, involvement, loyalty attitudes, and environmentally responsible behavior toward a cultural destination.