Vol. 32 No. 2 (2023): CHALLENGING IN TOURISM: FROM BOOSTERISM AS USUAL TO A MORE RESPONSIBLE TOURISM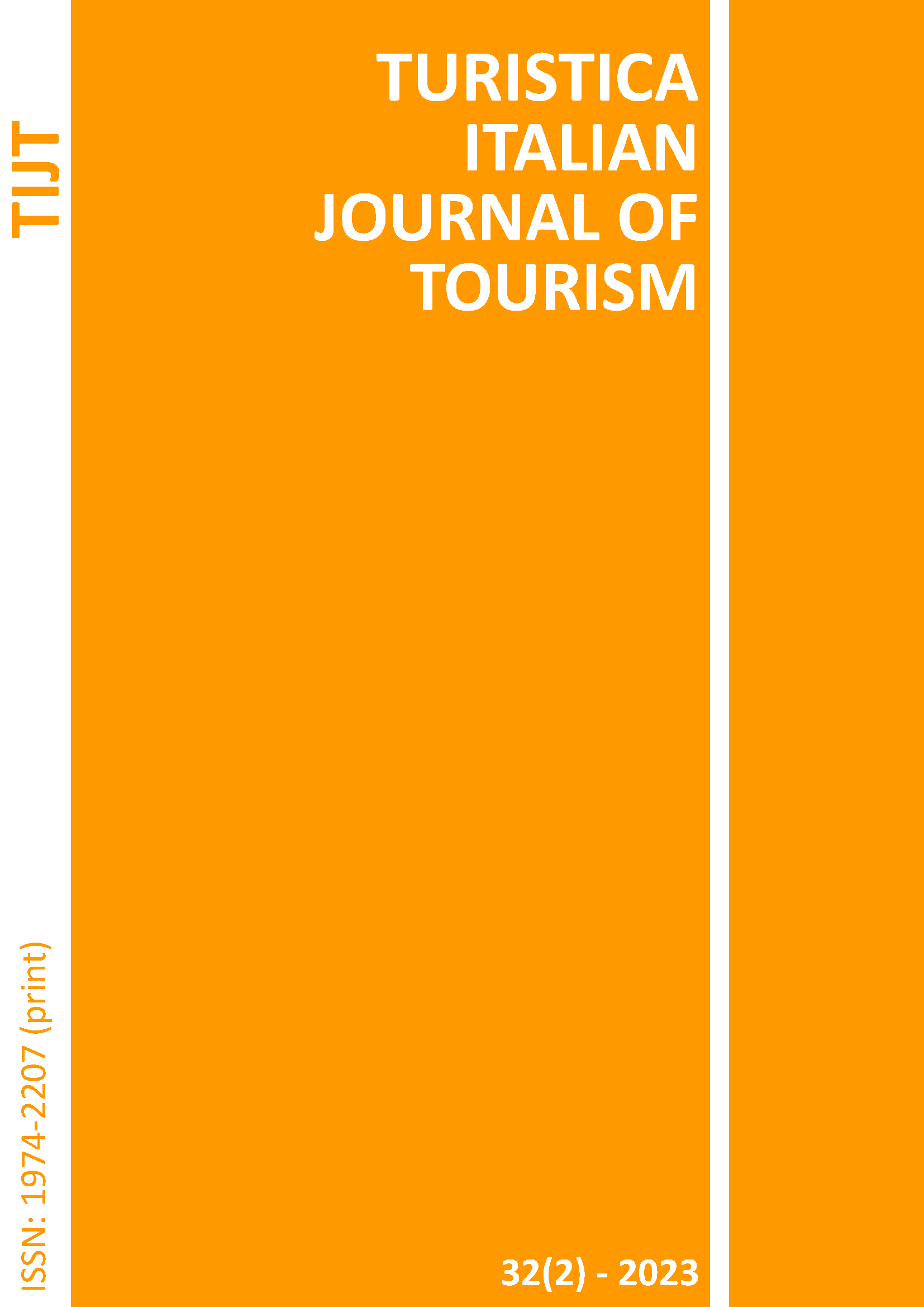 This call for papers is dedicated to the publication of works presented at the 14th scientific meeting of SISTUR, held at Sapienza University of Rome from November 24th to 26th, 2022. The call is also open to any researcher who was interested to submit a research or theoretical paper according to the following themes:
i. Boosterism or sustainable and responsible tourism. 
ii. Destination planning, development, and management. 
iii. Data driven strategies in fostering responsible and sustainable tourism recovery. 
iv. Value co-creation processes and enabling digital technologies role in experiences creation. 
v. Tourist experience emotion, feelings, and affects dimensions. 
vi. The hospitality industry for responsible tourism development.
Full Paper Submission is open
For more information, please download the Call for Papers.

Full Issue